The Legacy Campaign
A Vision for the Future
Experience the right way to fundraise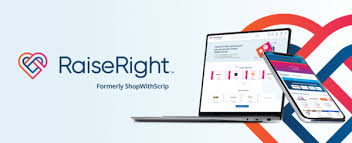 Gift card fundraising is the best way to raise money. Buy gift cards from your favorite brands to earn on your daily purchases. It's never been easier to create opportunities for your family and offset costs for our organization. No extra money spent. No extra time wasted.
How it works:
Buy gift cards at face value (order online or from our inventory)
Earn up to 20% on every gift card you buy
Use gift cards at full value for your everyday purchases
Get started
Create an account on the RaiseRight app or at raiseright.com/shop using our organization's enrollment code. Contact our RaiseRight Coordinator for the code.
Seamlessly check out by securely paying online with a linked bank account or credit card.
Have questions? Contact: Kimberly Foster, scripcoordinator@stthomastheapostlecatholicchurch.com