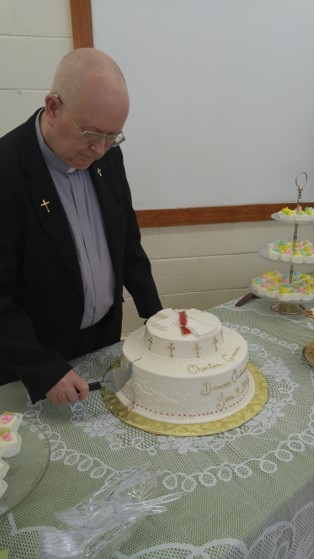 June 2018
Congratulations to our newly ordained Deacon Charlie Groves.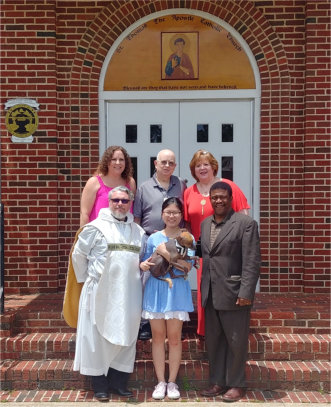 June 2018
Han, an exchange student from Vietnam stayed with some of our parishioners. She just graduated high school and is going back home.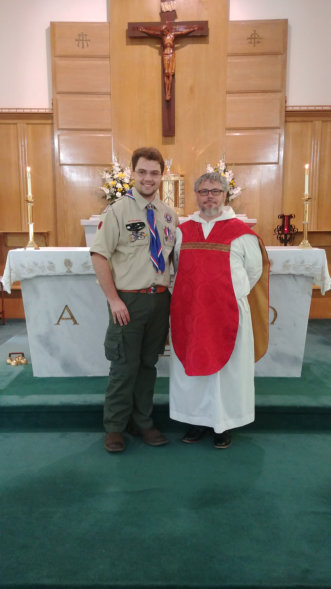 June 2018
Patrick Lepiane and Father Saucier are pictured. Patrick is a confirmation candidate and Eagle Scout and who spoke after Mass. He explained to us what he did with the Boy Scouts that was community oriented. He helped with a park for kids, construction, painting etc.